Home Insurance Quote
Use this FREE self-help tool to quickly shop for the best home insurance rates available, right online.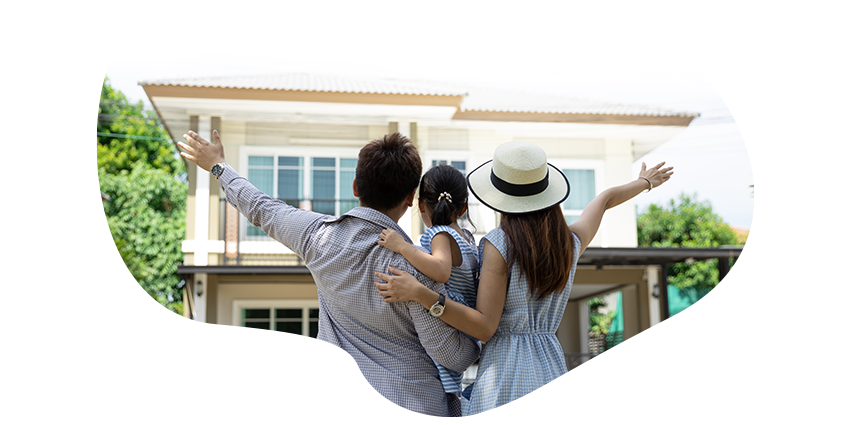 Start With a Free Custom Quote
Unlike many other home insurance websites you may have come across, Kathy Bayes Insurance Agency will NEVER sell your information. That means you get fast and accurate quotes without any hassle.
Standard Coverage
Named Peril Policy or Dwelling Fire
Fire or lightning

Windstorm or hail

Explosion

Riots

Aircraft

Vehicles

Smoke

Vandalism

Theft

Falling objects

Weight of ice, snow, or sleet

Accidental discharge or overflow of water or steam

Sudden and accidental tearing, cracking, burning, or bulging

Freezing

Sudden and accidental damage due to short circuiting

Volcanic Eruption
Premium Coverage
Open Peril Policy or Broad Coverage
Contains all of the above losses and much more. Coverage for your dwelling unless it specifically excludes the loss in the policy

Coverage for trees removal

Loss of use

Debris removal

Food Spoilage

Water Backup

Foundation coverage

Fire department surcharge
Frequently Asked Questions
What areas of Texas do you serve?
Our main focus is Bastrop and the surrounding areas but we can write insurance anywhere in the state of Texas. We have customers all throughout the state and are happy to serve anyone anywhere in Texas.
Do you write auto insurance even if someone doesn't have a license or has a suspended license?
Yes, we have companies that will insure you even if you don't have a license, have an expired license or have a suspended license.
What is an SR22?
A SR22 is simply providing proof to the state that you have insurance and maintain that insurance. Just because you require an SR22 does not necessarily mean your rate will be higher, it just means you have to show proof that you carry insurance. You may be required to carry an SR22 because you have a traffic violation or several traffic violations but we can help you get back on the right track with your driving habits.
What is a "Peril" on a Homeowners policy?
A Peril is simply a loss that is covered by your policy. For example Fire, Wind, Lightning, and Hail are all Peril's.
Does my homeowners policy cover my appliances for my house, like an air conditioner?
No, your policy will not cover having your air conditioner or other appliances replaced for mechanical breakdown. However, some companies will allow us to endorse your policy to add coverage to appliances on a limited basis.
What is an Umbrella Policy?
An Umbrella policy is like a blanket for insurance. Think of an umbrella policy as an umbrella or a blanket. An Umbrella covers cost if a claim is filed and the insurance company has already paid your policy limits but is not enough to cover the cost of the claim. It protects someone from suing you if your Auto, Home, or Business insurance does not fully cover the cost of a claim.
"Kathy Bayes Insurance was able to find us insurance on our land in Bastrop after we had been told by several other companies that no one would write a policy. She;s easy to work with affordable. Highly recommend!"
– Ellen Bearicks
"I have used Kathy Bayes as my insurance agent since I moved to Bastrop in 2000. She has helped me get the best coverages at the lowest prices on my business, home and automobiles. Each year my policy comes up for review, she and her staff look at it to make sure I am still getting the best rates possible. I am a Realtor and always suggest my clients call Kathy Bayes Insurance for a quote on what they are purchasing."
– Jana Hellbusch
"I used Kathy for years when I lived in the Bastorp area and continue to call her every time I need insurance even though I have moved to Georgetown. She always finds me the lowest rate on both my personal property and my rentals. …I would not hesitate to recommend her to anyone needing homeowners or business insurance.
– Steve Kinsey

Get In Touch
Cras ultricies ligula sed magna dictum porta. Praesent sapien massa, convallis a pellentesque nec, egestas non nisi. Praesent sapien massa, convallis a